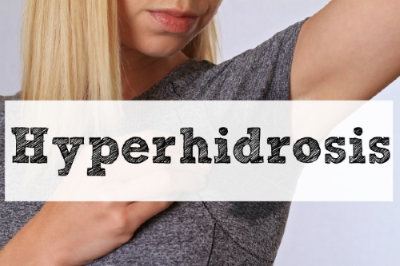 Dr Richard White provides intervention for hyperhidrosis.
Do you experience chronic excessive sweating of the armpits, hands, feet or face? If so, you are not alone. At least 3% of the global population suffers from this medical condition called hyperhidrosis. Although hyperhidrosis is a benign disorder (of no danger to health), it carries implications for an individual's quality of life by impairing daily activities. Women report being more affected compared to men, and individuals who develop hyperhidrosis early in life report more impact on quality of life than those who develop the condition at a later age. 
Reports from individuals affected by hyperhidrosis have indicated that they needed to change their work habits, are less effective, accurate and/or careful at the work they do, and/or accomplish less work because of their condition.
The exact cause of hyperhidrosis is unknown, but it is thought to be a physiological condition that stops the body from properly regulating its temperature. There does seem to be some factors that trigger it, these may differ between individuals but can include hot weather, spicy foods, exercise, stress and anxiety.
Seeking treatment for hyperhidrosis is an important aspect of reducing the impact of the condition. Most people do not discuss their excessive sweating with a medical professional and thus do not treat the condition. Many will be unaware that they have a treatable medical condition. Evidence suggests that only one-third of affected individuals receive treatment for hyperhidrosis. Detection and management of the condition can significantly improve quality of life and social wellbeing. All individuals who find excessive sweating interferes with their day-to-day life should consult their doctor. A referral from your GP is required to see Dr White.