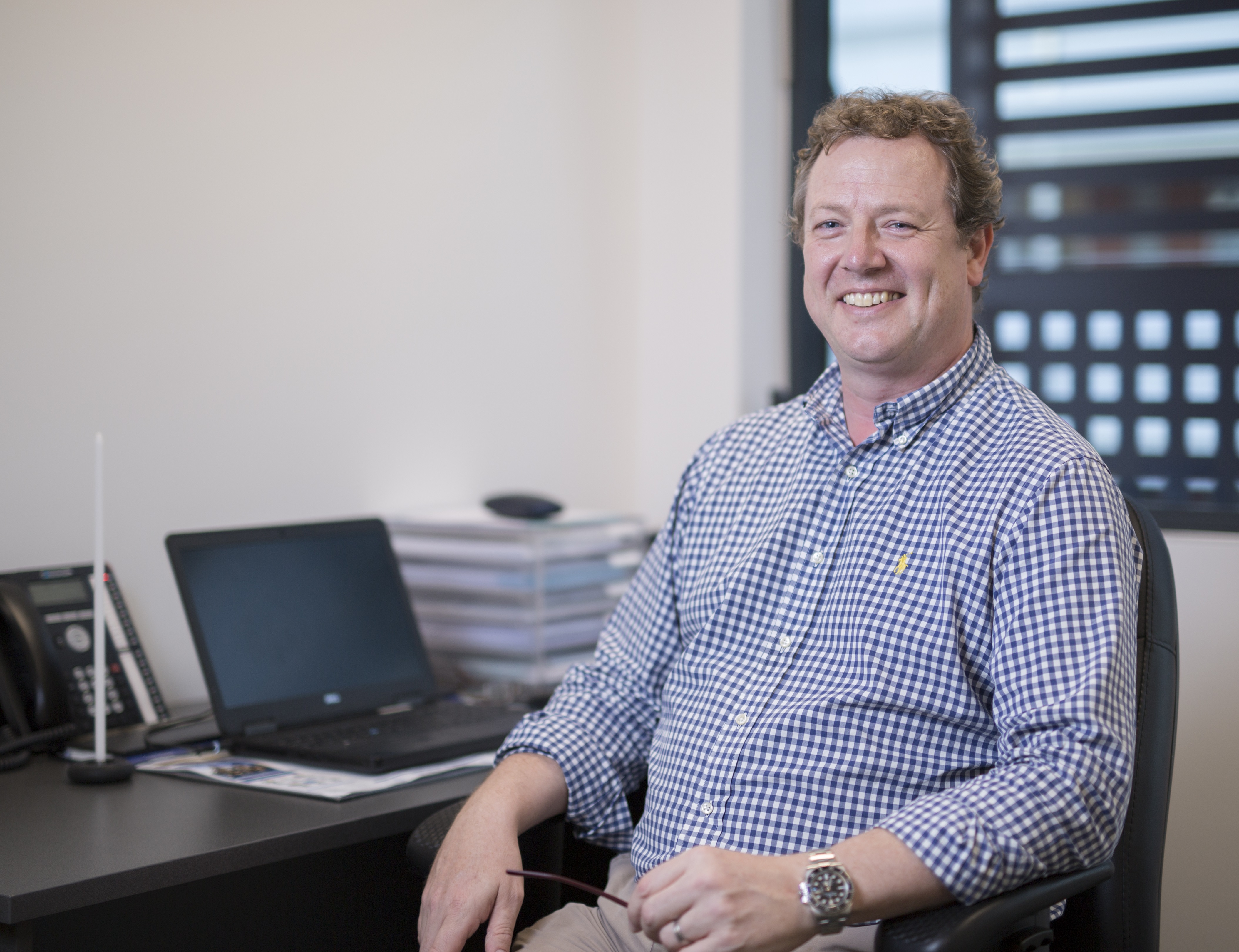 Dr Richard White brings many years experience to private patients in North Queensland seeking treatment for neurological disease.  He has specialist interests in stroke and headaches, in addition to treatment with Botulinum Toxin for dystonia and chronic migraine. He consults across the breadth of neurological disorders.
Specialty interests: Injection therapy for chronic migraine/excessive sweating/movement disorders, headache neurology, stroke and Parkinson's disease.
He completed his medical degree in the UK (Leeds University) before a period as an MRC Research Fellow at the Royal Postgraduate Medical School, Hammersmith Hospital, and King's College Hospital, London. He completed a doctoral thesis in the role of nitric oxide in human cerebrovascular regulation. He undertook his Clinical Neurology training on the North West London rotation including posts in other prestigious centres such as Mary's Hospital, Hammersmith Hospital, and the National Hospital for Neurology and Neurosurgery, Queen Square.
From 2002 until his relocation to Townsville he was Neurology Consultant at the Walton Centre in Liverpool, at that time the UK's largest regional neurosciences centre. At the Walton Centre Dr White became Postgraduate Tutor then Training Programme Director. He was a regional advisor for the RCP Specialist Advisory Committee on Neurology Training. He was a steering committee member of the North West UK Stroke Research Network. In this period Dr While was heavily involved in clinical research into cerebrovascular diseases including several large multicentre studies and has many publications in international peer reviewed journals. He has contributed to multi-author textbooks of Neurology.
Dr White relocated to Townsville in 2012, with his young family. He is Director of the Department of Clinical Neurology at Townsville Hospital, and co-director of the Townsville Neurosciences Clinic. He has enjoyed working with his colleagues to bring modern technology interventions to North Queensland despite the regular lure of a more conventional post in a large urban centre. He remains passionate about stroke services , and providing advanced device assisted treatment for Parkinson's disease patients in regional and remote areas. He remains active in clinical research, and an invited speaker to national and international educational meetings.
Specialist Qualifications
BSc (Hons), MBChB, MD (London) FRCP, FRACP
Membership of the Royal College of Physicians (UK)
MD: Nitric oxide dependent regulation of the human cerebrovasculature (University of London)
Certificate of Completion of Specialist Training - Neurology (Specialist Training Authority of the Medical Royal Colleges
Fellowship of the Royal College of Physicians (UK)
Fellowship of the Royal Australasian College of Physicians
Memberships
Fellow at the Royal College of Physicians, UK (1995 - current)
British Association of Stroke Physicians Scientific Committee (2007 - 2010)
British Association of Stroke Physicians Ordinary Member (2002 - 2012)
Association of British Neurologists Ordinary Member (2003 - 2012)
JRCPTB Neurology SAC member (2008 - 2011)
Australia and New Zealand Association of Neurologists (2012 - current)
RACP (2013 - current)
Selected Publications
Multi-Centre Trials