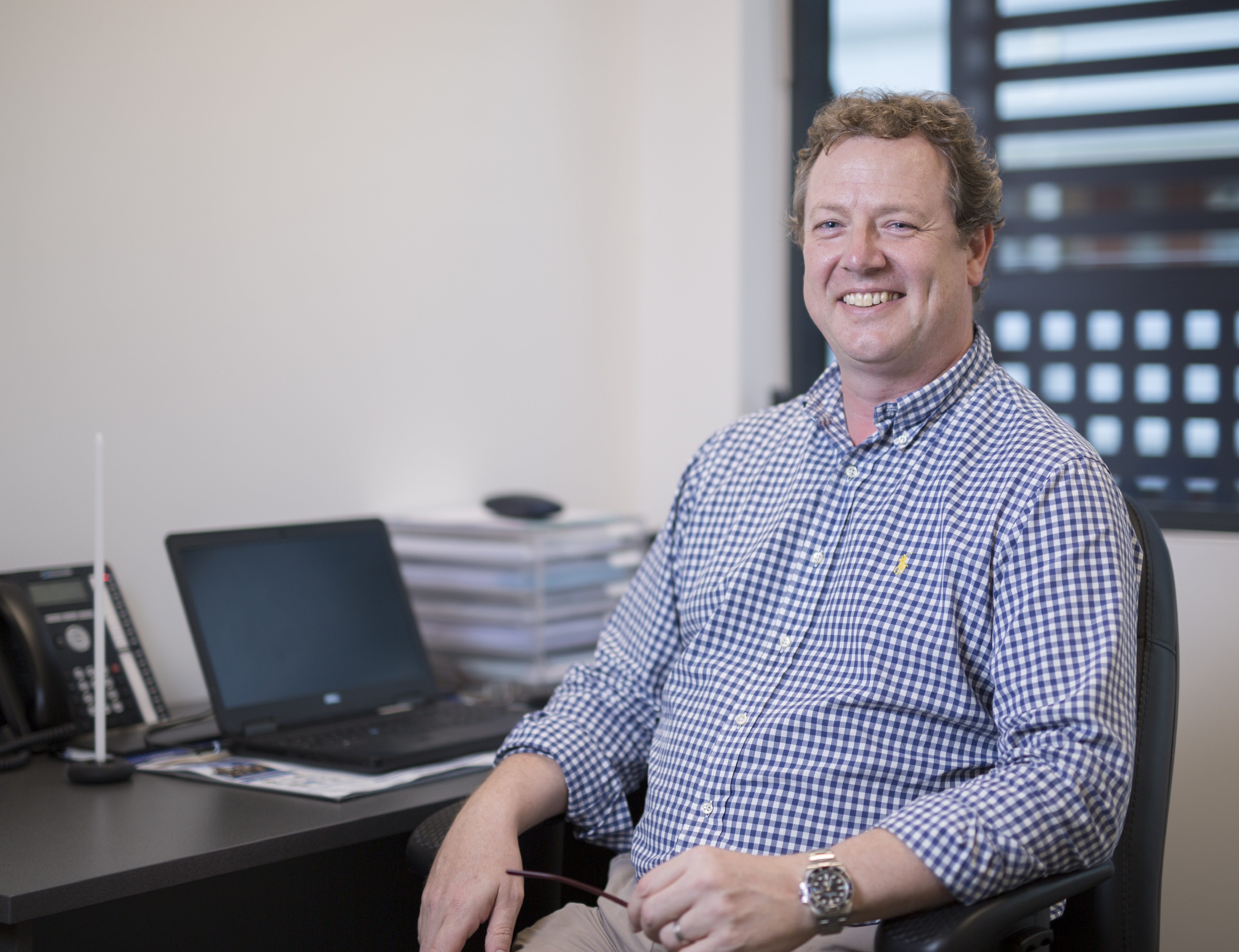 Dr Richard White brings many years experience to private patients in North Queensland seeking treatment for neurological disease.  He has specialist interests in stroke and headaches, in addition to treatment with Botulinum Toxin for dystonia and chronic migraine. He consults across the breadth of neurological disorders.
Born and raised in the United Kingdom he graduated from the University of Leeds in 1992 and undertook his specialist training and research fellowship in Neurology at the Royal Postgraduate Medical School Hammersmith Hospital and prestigious National Hospital for Neurology and Neurosurgery, Queen Square, London. His MD focused on the role of nitric oxide in cerebral blood flow regulation.
Dr White was then a consultant neurologist for ten years at the Walton Centre in Liverpool - the UK's largest independent Neurology institute.  He was active in stroke research contributing to major multicentre drug trials and arterial stenting studies, as well as medical education as Training Programme Director. He was a member of the British Association of Stroke Physicians Scientific committee.
In 2012, Dr White embraced the opportunity to relocate to Australia as specialist neurologist at The Townsville Hospital in North Queensland. He leads on the delivery of thrombolysis for acute stroke in Townsville, promoted the introduction of advanced therapies - Apomorphine and Duodopa - for Parkinson's disease and has now set up his private practice at Townsville Neurosciences.
Specialist Qualifications
Membership of the Royal College of Physicians (UK)
MD: Nitric oxide dependent regulation of the human cerebrovasculature (University of London)
Certificate of Completion of Specialist Training - Neurology (Specialist Training Authority of the Medical Royal Colleges
Fellowship of the Royal College of Physicians (UK)
Fellowship of the Royal Australasian College of Physicians
Memberships
Royal College of Physicians, UK (1995 - current)
British Association of Stroke Physicians Scientific Committee (2007 - 2010)
British Association of Stroke Physicians Ordinary Member (2002 - 2012)
Association of British Neurologists Ordinary Member (2003 - 2012)
JRCPTB Neurology SAC member (2008 - 2011)
Australia and New Zealand Association of Neurologists (2012 - current)
RACP (2013 - current)
Selected Publications
Multi-Centre Trials